U.S. Air Force Marshal Ron Williams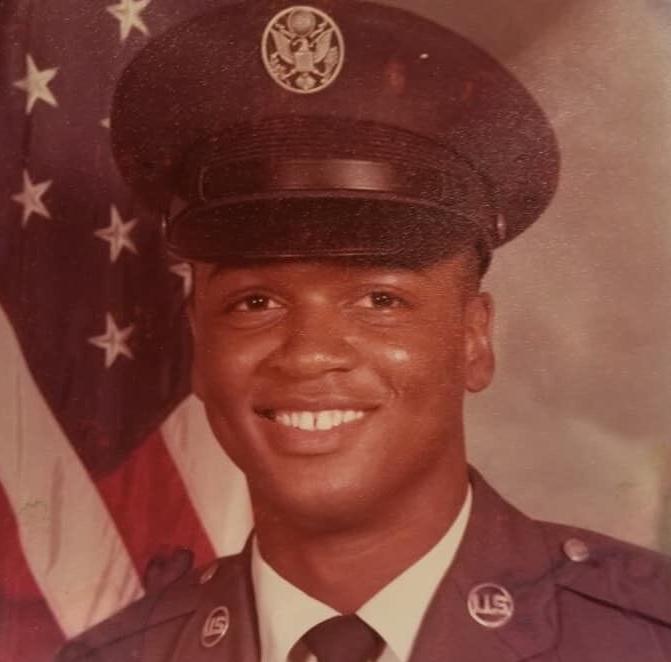 U.S. Air Force Marshal Ron Williams served 14 years, including a tour during the Gulf War Operation Desert Shield/Desert Storm.  Staff Sgt. Williams served as a contracting and procurement officer. 
His military medals, badges and citations include the USAF Outstanding Unit Award (with 1 Device), USAF Good Conduct Medal (with 3 Devices), National Defense Service Medal, USAF Overseas Long Tour Medal and the USAF Longevity Service Award Ribbon (with 2 Devices).  Stationed from Minot to Madrid, as well as many other bases, including  Williams Air Force Base in 1985.
Williams continues his  service in the civilian world.  The Arizona Veterans Hall of Fame recently inducted him as an honoree, noting his civic accomplishments, which included: eight years as board member and chairman of Child Crisis Arizona, assisting homeless/foster children and adoptive families; chair of the City of Mesa Human Relations Advisory Board; and community advisory board member for the Arizona Interscholastic Association.
His veteran advocacy includes board president, HEROZONA Foundation which helps veterans and their families with jobs, education, and business opportunities.  He also works with Streets of Joy, providing veterans temporary housing, food, clothing, hygiene products and transportation while helping them apply for disability benefits and job programs.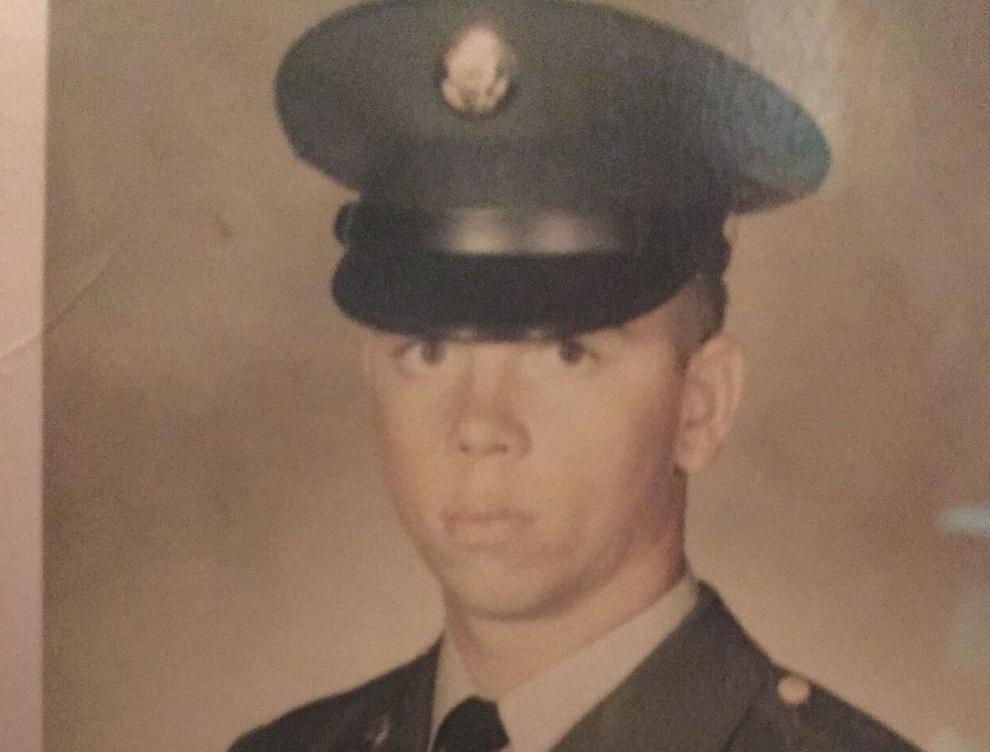 U.S. Army Marshal Bob Warner
U.S. Army Marshal Bob Warner served with the 128th Assault Helicopter Company in Vietnam from 1967 to 1968 as an UH-1 Helicopter crew chief and door gunner. 
He received 25 Air Medals, a Purple Heart, a Good Conduct Medal, Vietnamese Cross of Gallantry w/Palm Device, Aircrewman's Badge, Presidential Unit Citation, and Meritorious Unit Citation.  
After Vietnam, he completed his enlistment at Hunter Army Airfield in Savannah, Georgia, before leaving active duty and entering college to obtain a BA degree in management and later a master's degree in public administration. 
Warner also is a graduate of the 131st Session of the FBI National Academy in Quantico, VA. He served as a sworn police officer from 1973-2003, rising to the rank of chief of police of Batavia, , a suburb of Chicago in 1985. He later served as police chief in Apache Junction until his retirement from law enforcement in 2003.
During his law enforcement career, Warner received a Lifesaving Award and Officer of the Year Award. He was also actively involved with the Special Olympics.
Currently, he plays an integral part in the Army Aviation Heritage Foundation (AAHF). He can often be found at Falcon Field restoring AAHF aircraft to flyable condition and mentoring other members in these critical skills.
U.S. Coast Guard Marshal Mark Anthony Velez
U.S. Coast Guard Marshal Mark Anthony Velez is the Recruiter In Charge for Recruiting Office Phoenix and holds the rate and rank of Chief Storekeeper (SKC), with an expertise in the Coast Guard accounting system, preparing financial accounts and reports, as well as handling logistical functions. 
 He enlisted in the USCG on August 2003, and reported to his first duty station aboard USCGC VALIANT and after two years as non-rated personnel, he pinned on SK3 November 2006.  
Velez was given orders for a critical fill at PATFORSWA Kingdom of Bahrain. He was assigned to several other bases and in 2015 was assigned aboard USCGC VALIANT through 2018. He served four years as a recruiter in Tampa Bay, Florida before moving here this year.
His awards include five CG Achievement Medals, five CG Unit Commendation Ribbons, five CG Good Conduct Medals, three CG Comdt Letters of Commendation, Special Ops Ribbon, Pistol Sharpshooter and many more.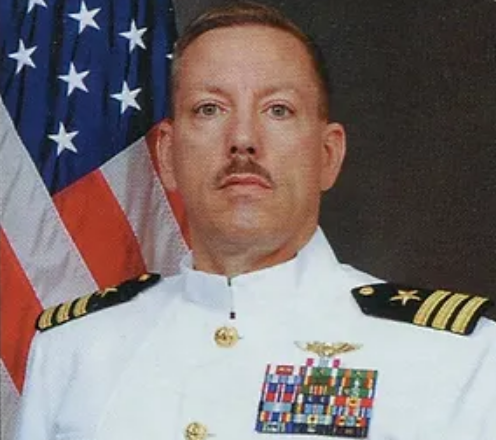 U.S. Navy Marshal Dr. Carl Forkner, CDR, USN(Ret)
U.S. Navy Marshal Dr. Carl Forkner, CDR, USN(Ret) served as a commissioned officer in the Navy from 1983 to 2011, after three years previously teaching high school and undergraduate collegiate levels.
He was designated a Naval Flight Officer and later a Surface Warfare Officer, flying multiple tactical aircraft and operating at sea on two submarines, a cruiser, a destroyer, and 12 aircraft carriers. 
Following his Navy career, Forkner was chief operating officer and director of training at Dynamic Worldwide Training in Tempe from 2014-2018 and a research psychologist with Vitanya Brain Performance from 2018-2022.
Operational experience during his Navy career included eight overseas deployments. He served in three counter-terrorism operations, including the 1986 Operation El Dorado against Libya, 2001 Operation Enduring Freedom off Afghanistan, and Operation Noble Eagle & Presidential Support while attached to NORAD from 2002-2005. 
Forkner is currently the commander and a service officer at East Valley Chapter 8 for Disabled American Veterans. He chairs the Mesa Veterans Program and is a trained military/veteran resource navigator and veteran-ready healthcare provider.
He also is president and board chairman for the East Valley Veterans Foundation, on the board of Resurrection Street Ministry, a champion and trainer for Dementia Friendly Tempe, field advocate for the American Foundation for Suicide Prevention (AFSP), and an ambassador for Objective Zero to help prevent military, veteran, and family member suicides. 
He was recipient of five Military Outstanding Volunteer Service Medal awards during his career, USO Volunteer Service to Education Award, Coach of the Season Award, Career Connectors Volunteer of the Year Award, and Disabled Veteran of the Year for 2021 and 2022.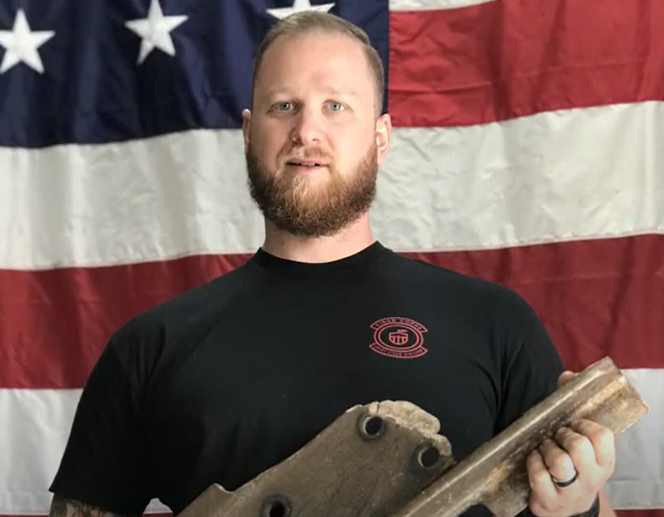 U.S. Marine Corps Marshal Jason Duren
U.S. Marine Corps Marshal Jason Duren joined the Marines in 2009 and medically retired as a sergeant in 2014 after serving as a heavy equipment operator in the Sangin Valley in Afghanistan.
His work there included clearing and destroying structures used by the Taliban, barricading culverts/tunnels to prevent improvised explosive device)attacks and building roads and bridges so the locals could cross safely. In 2012, Duren suffered two traumatic brain injuries from multiple IED blasts. 
Duren returned home with two Purple Hearts and a long road toward recovery. His brother suggested they start making cider, a hobby that involved all the things his doctor had ordered – routines, problem-solving and focus. 
In 2017, the brothers turned this hobby into a business. Understanding firsthand the struggle of veterans going through the medical retirement process, they made Jason's journey a guiding force in their new business, which they called Cider Corps. They envisioned their taproom as a community space.